MEASUREMENTS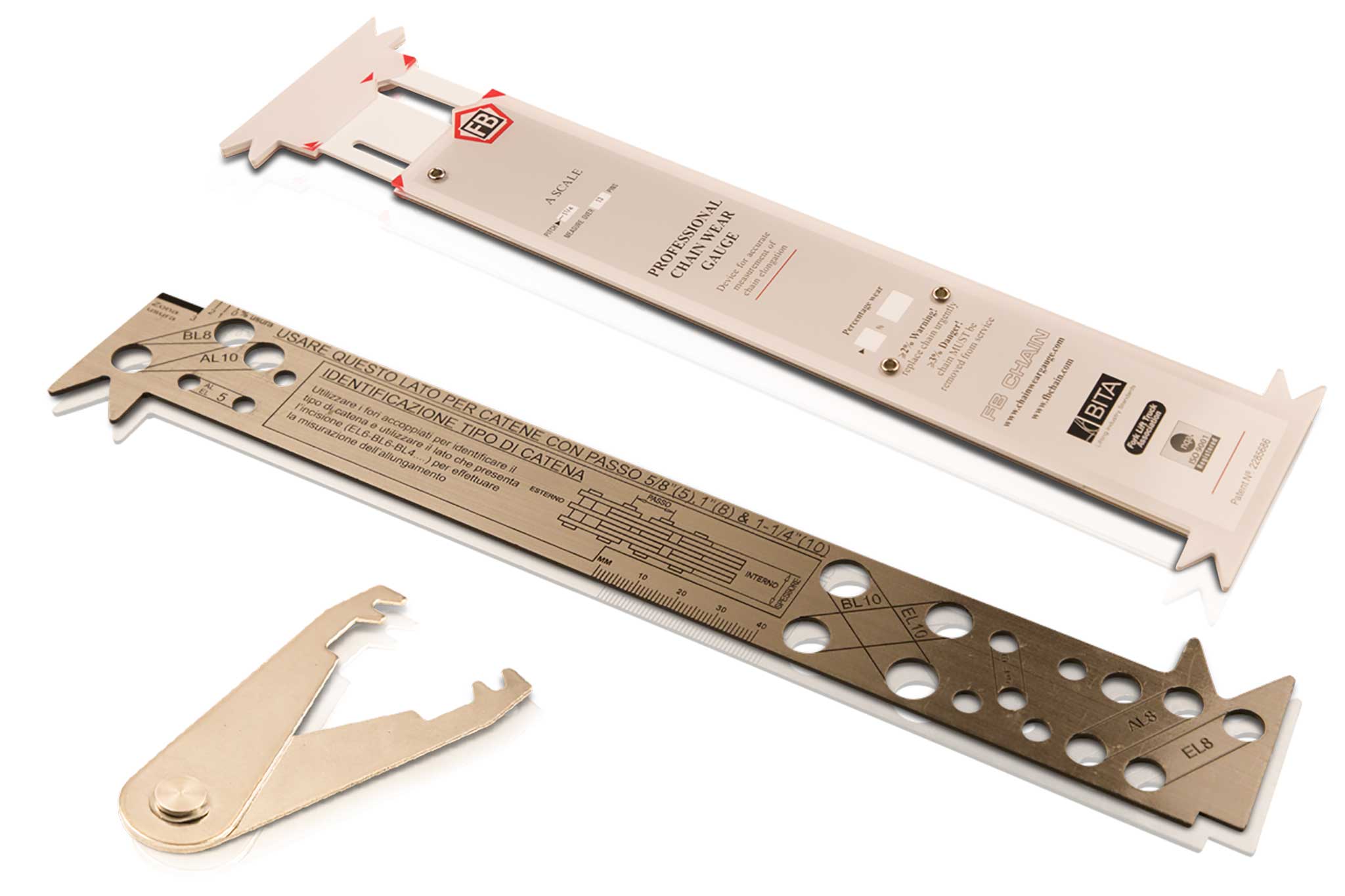 "Taking care" of one's own equipment also means maintaining them in the correct way and always keeping them in an optimal state. The best way to check the state of wear and tear of some components is in precise measurement and, in the case of chains for uprights, the proper replacement. Thanks to effective tools, it is possible to save money by replacing only portions of worn chains.
GAUGES FOR WEAR MEASUREMENT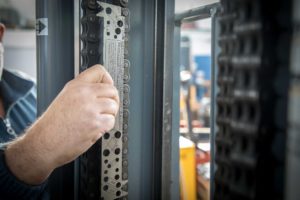 We believe that continuous and accurate maintenance is essential for every type of vehicle, and gauges are the most suitable tools for measuring the wear and the effectiveness of some components. To make the analysis objective, we have precise and rigorous gauges for measuring both the wear of the chains and that of the forks. Made of both steel and plastic, they guarantee maximum legibility over time. Extremely precise and simple to use, the SS112 gauge is an essential tool to determine the state of wear of the forklift chains, indicating, in absolute safety, the time of replacement of these. It is made of chemically etched stainless steel to avoid any kind of wear and to ensure maximum legibility over time.
HYDRAULIC PRESS CHAIN CUTTERS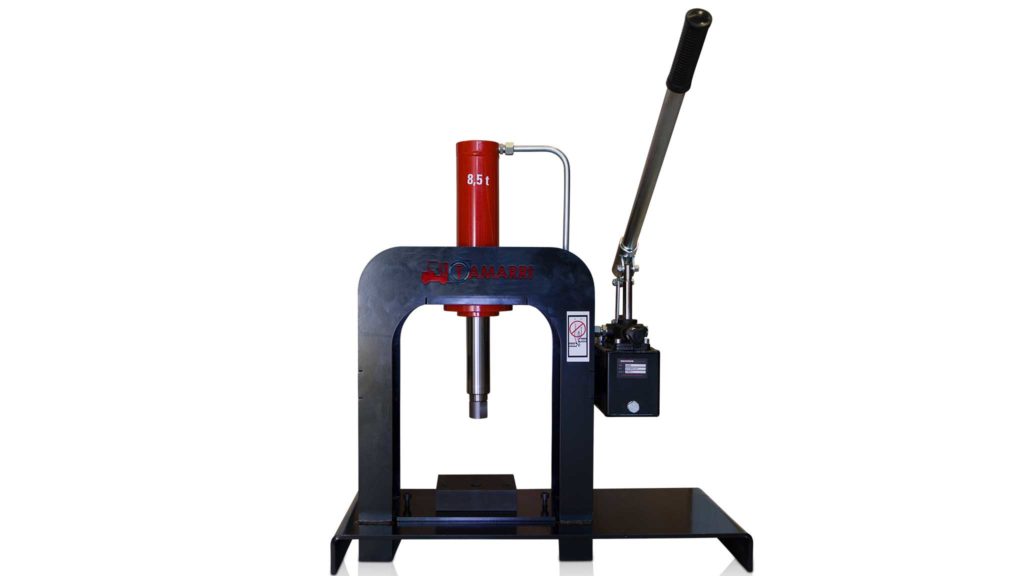 We are proud to present our product, entirely designed and manufactured in Italy. One of the latest items designed by the Tamarri Company, our hydraulic press chain cutters, absolutely unique in its kind. Built with the highest quality materials, entirely in galvanized steel and resistant to the wear and tear of time, the BK8500 press will give you the possibility to manage, in a completely autonomous way, the cutting of every type of chain; all with precision and in total safety. Cutter kits are available to make the press perfectly compatible with the most common types of chains on the market, such as roller transmission chains, earth-moving machinery chains, lifting chains, and chain conveyors. In this short video we show the precise operation of the chain press.