SAFETY ADHESIVES | DECALS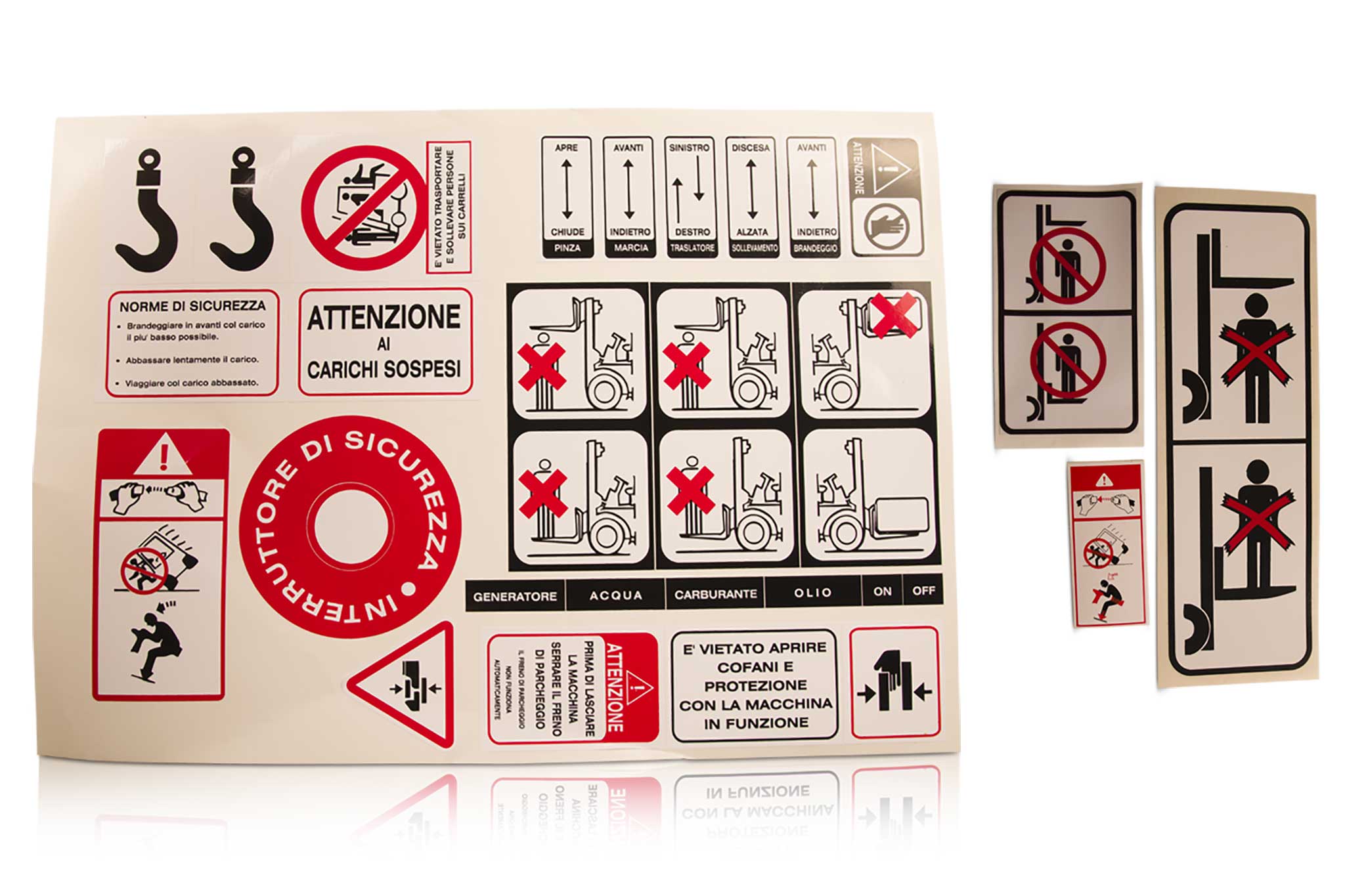 The current regulations are clear: it is compulsory to apply suitable pictograms to raise awareness of danger in order to avoid it. Adhesive signage plays a fundamental role in terms of safety: in fact, an appropriate signal immediately transmits a message that provides a useful indication of bans, behavioural obligations, dangers and information.
We are able to provide safety adhesives of all kinds: clear, resistant to wear and tear and weathering. Thanks to the material with which they are produced, they guarantee an adherence of up to 20% more than traditional adhesives.